Goat's Cheese Stuffed Mushrooms with Red Mustard Salad
Serves: 2
Cost Cutting Eco Friendly Quick Make
This is the perfect dinner for a hot and sticky summer evening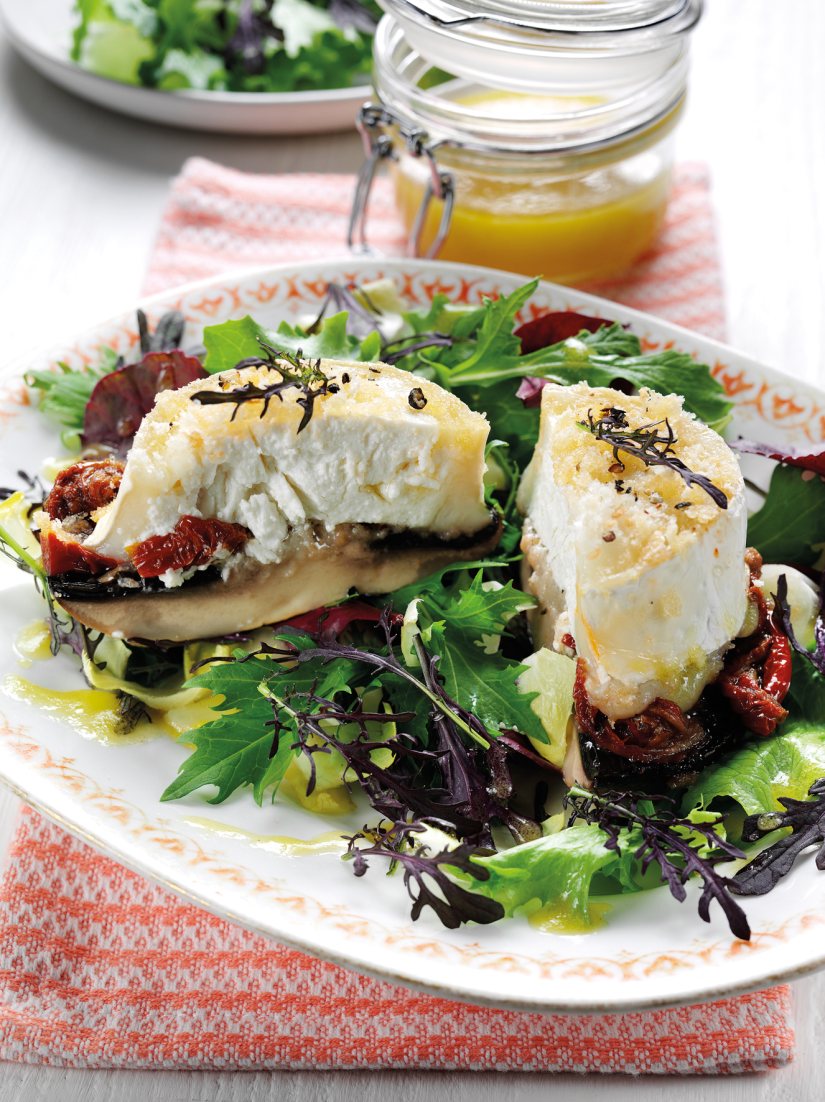 Ingredients:
2 large flat mushrooms, peeled and stalks removed
50g sun-dried tomatoes, roughly chopped + 1 tbsp oil from the jar
25g breadcrumbs
100g discs vegetarian goat's cheese
2 tbsp extra virgin olive oil
1 tbsp white wine vinegar
1 tsp Dijon mustard
1 tsp honey
250g chicory, shredded
60g bag Red Frilly Mustard & Tender Leaves
method:
Preheat the oven to 200C/400F/Gas 6.
Place the mushrooms, stalk side up in a small roasting tin, top with tomatoes and half the breadcrumbs. Place the cheese on top and scatter over remaining breadcrumbs. Drizzle with tomato oil and bake for 15 minutes until golden.
Meanwhile, whisk together the oil, vinegar, mustard and honey, season and toss into the chicory and salad.
Divide between 2 plates and top with the warm stuffed mushrooms.
Print Recipe
stevesleaves.co.uk/
Did you make this recipe?
Share your creations by tagging @livegreenandgood on Instagram with the hashtag #livegreenandgood