Biscoff Ice Cream
Serves: 4
Ready in: 30 to 60 mins
If you've never considered making your own ice cream, you may rethink things after this recipe! Easy to make and equally as easy to devour in one sitting, this simple recipe uses just 3 ingredients but tastes divine. Recipe extracted from Vegan(ish) by Jack Monroe (Bluebird, £16.99)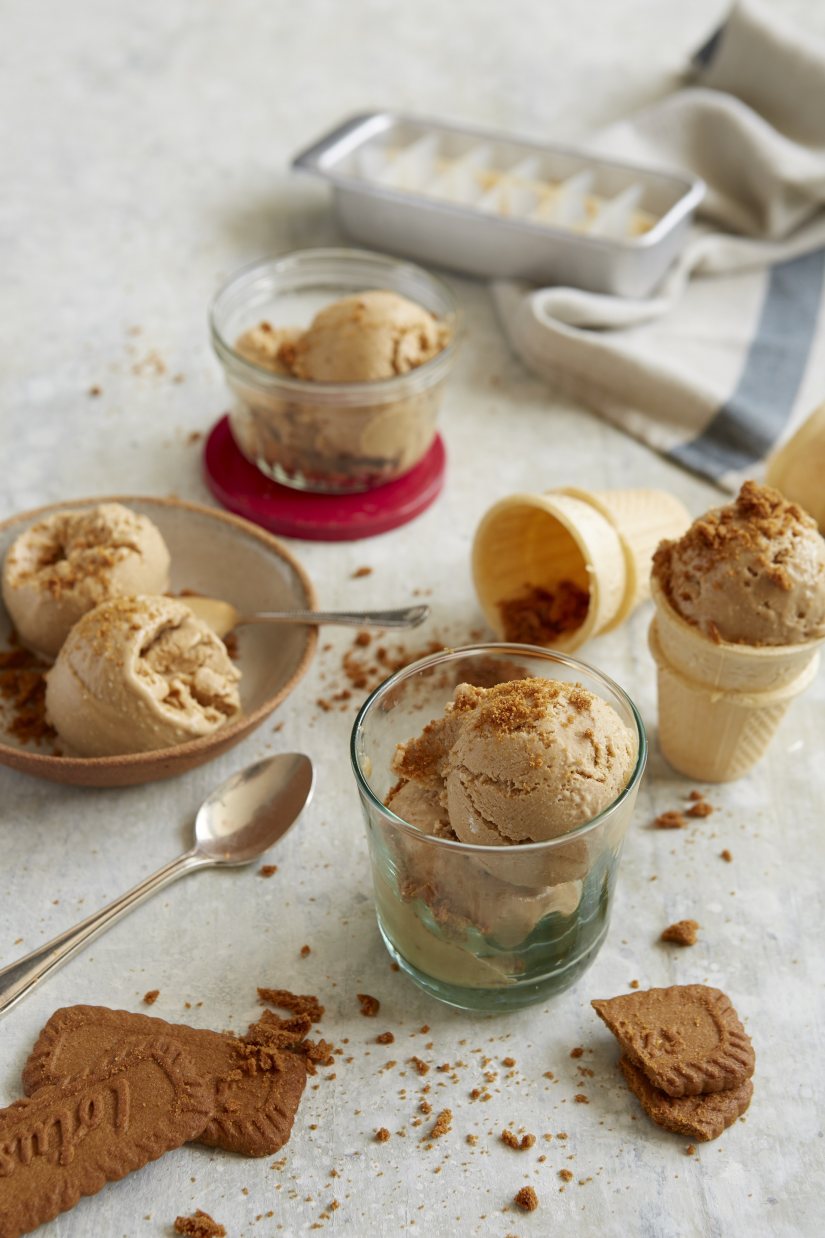 Ingredients:
150g Biscoff biscuits 400g creamed coconut (or the thick top of a tin of coconut milk – 2 x 400ml tins is sufficient) 3 tbsp golden syrup
method:
First, grind the biscuits to dust in a food processor or bullet blender. If using a bullet, you will need to do them in batches and for no more than 30 seconds at a time, else the motor may overheat. If you don't have a blender, you can use the traditional method of popping the biscuits in a freezer bag and attacking them with a rolling pin, but this yields a slightly more grainy ice cream.
When the biscuits are dust, add the creamed coconut and golden syrup and combine well. Spoon the mixture into an ice cube tray or two, depending on the size of them. Freeze for two hours.
Once frozen, turn out and combine with a wooden spoon or by tipping back into the blender for two 30-second pulses. Transfer to a Tupperware container, and return it to the freezer for 15 minutes to firm up. Serve and enjoy.
This ice cream sets very hard in the freezer, so if you're not going to eat it immediately, remove it for 10 minutes before serving, and mix it well to soften it up.
Print Recipe
cookingonabootstrap.com/
Did you make this recipe?
Share your creations by tagging @livegreenandgood on Instagram with the hashtag #livegreenandgood