Beetroot and Potato Gratin
Serves: 6
Cost Cutting Eco Friendly Freezes Well Gluten Free‏
Know your nutrients
Serve this with veggie sausage and you've got a wholesome dinner everyone will enjoy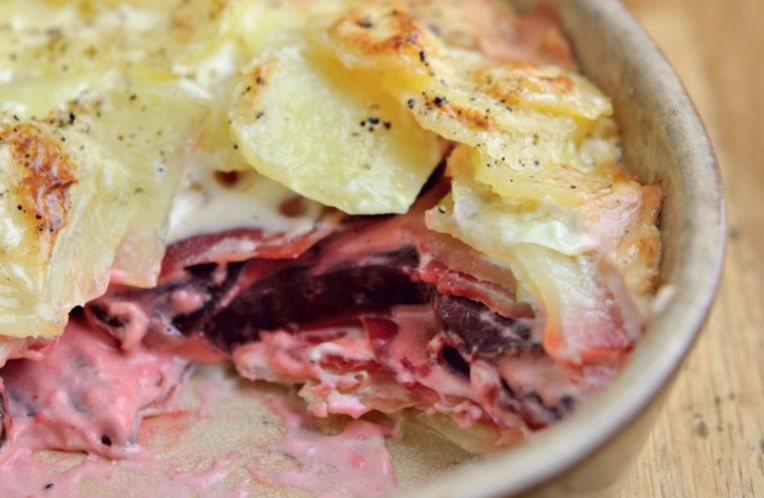 Ingredients:
1kg potatoes
500g cooked beetroot
425ml double cream
140ml sour cream
85ml full fat milk
salt and pepper
3 tsp creamed horseradish (optional)

method:
Preheat the oven to 180C/350F/Gas 4. Peel the potatoes and slice very finely – a mandoline is the best way to do this. Cut the beetroot into fine slices.
In a large saucepan, mix together the creams and the milk and bring the liquid to just under the boil. Add the sliced potatoes and cook gently for five minutes. Season really well and spoon ½ the potatoes into a buttered gratin dish. Put a layer of beetroot on top – seasoning as you go, then top with the rest of the potatoes and their cream. Put in the oven for one hour, or until the vegetables are completely tender. You may need to cover the top with foil after 45 minutes to stop the top becoming too dark in colour.
Print Recipe
www.lovebeetroot.co.uk
Did you make this recipe?
Share your creations by tagging @livegreenandgood on Instagram with the hashtag #livegreenandgood