Easy Vegan Recipes: How to Make Falafel Burgers
Niki Webster of Rebel Recipes shares her recipe for a quick but satisfying vegan falafel burger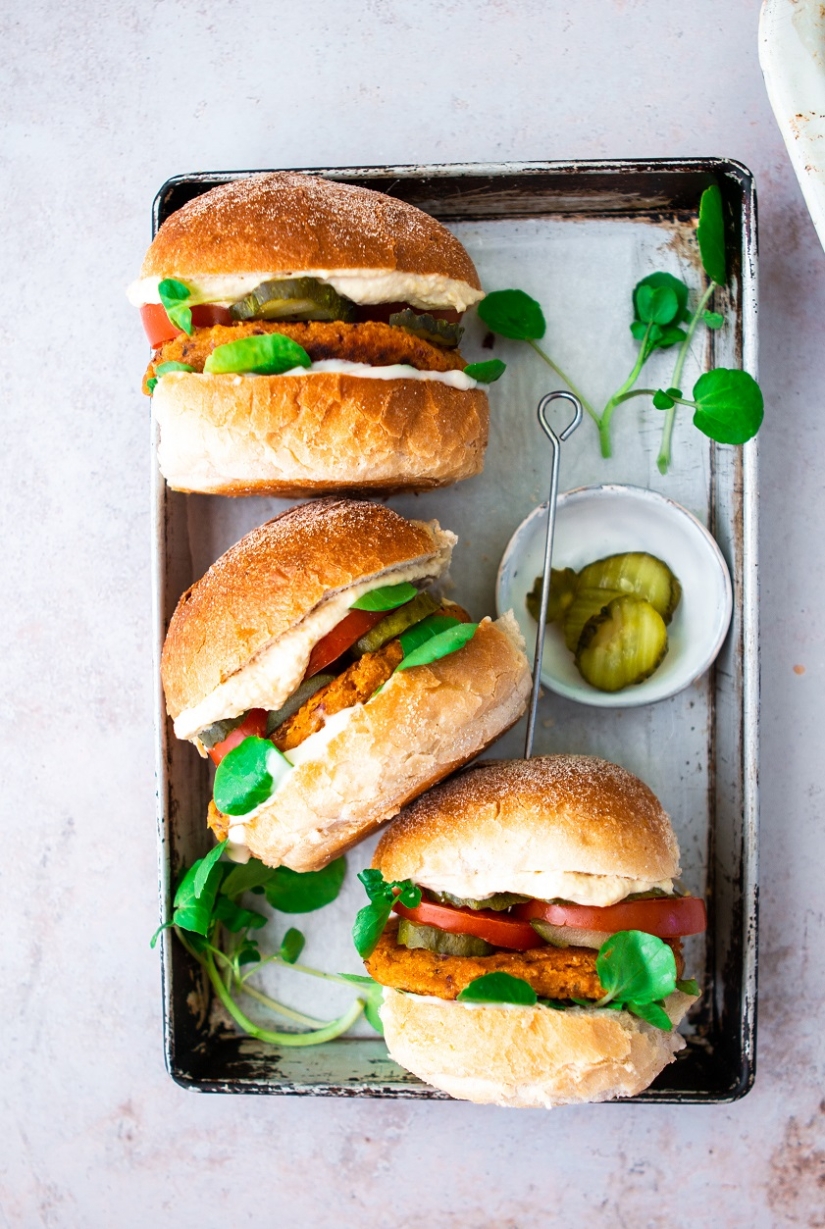 I started eating falafels as a teenager, and for years they were one of the only vegan options available. That means I've probably eaten hundreds over the years, ranging from tasteless, dry and crumbly to the most amazing little balls of deliciousness in the Middle East.
I personally think they should be crispy on the outside, soft on the inside, and packed with flavour. But then of course it's all about what you eat them with – ideally at least two dips, salads, pickles and an appropriate flatbread or bun.
My falafel burger recipe is easy to make and super-tasty. These falafel tick all the boxes – crispy and lightly spiced with harissa and spices, layered with creamy mayonnaise, crispy salad, hummus, tomatoes and gherkins (optional – but I love them!). With the filling, I really think more is more, so I also love topping my burger with vegan cheese, tzatziki, chillies and crispy onion rings. But feel free to experiment and choose your favourites.
As I've made the burgers here, they are great in a burger bun, but are also brilliant in a pita/flatbread or served with crispy potatoes and dips.
Find the recipe here. I really hope you enjoy!
Love Niki x
Be More Vegan by Niki Webster (£14.99, Welbeck) is out now. Connect with Niki via @rebelrecipes / rebelrecipes.co.uk