Watercress and Pea Risotto
Serves: 4
Ready in: 30 to 60 mins
Know your nutrients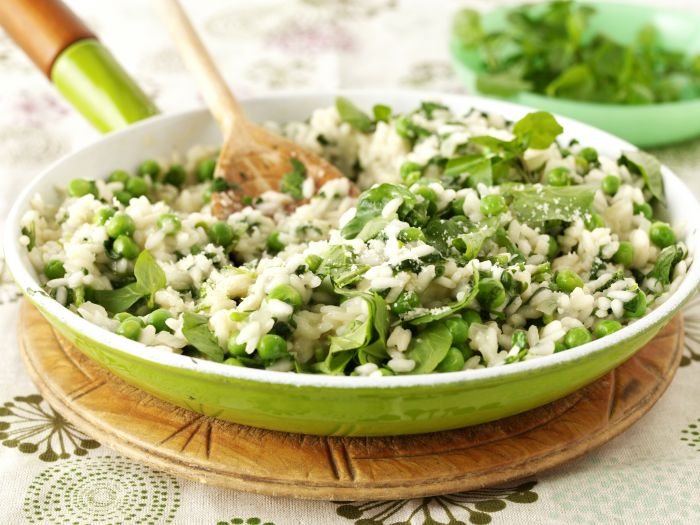 Ingredients:
1 tbsp olive oil
1 onion, finely chopped
1 clove garlic
400g risotto rice
150ml vegetarian dry white wine
750ml hot vegetable stock
150g frozen peas
1/2 tsp ground nutmeg (or fresh nutmeg, grated)
100g watercress, roughly chopped
25g vegetarian Parmesan-style cheese, grated (optional)
method:
Heat the oil in a large heavy pan, add the onion and sauté for 4 mins until soft but not coloured. Add the garlic and rice and cook for 1 more minute, stirring.
Add the white wine and cook stirring for 2-3 mins until most of the liquid has been absorbed. Add a ladle of the stock and cook for 2-3 mins, gently stirring occasionally to prevent sticking, until the liquid has been absorbed. Repeat until you have just a little stock left and the rice is almost tender.
Add the remaining stock, peas and nutmeg. Cook until the rice soft and creamy. Remove from the heat. Add the watercress and cheese and seasoning to taste. Serve straight away.
Print Recipe
www.watercress.co.uk
Did you make this recipe?
Share your creations by tagging @livegreenandgood on Instagram with the hashtag #livegreenandgood