Warm Jersey Royals, Spinach and Asparagus Salad
Serves: 4
Ready in: 15 to 30 mins
Cost Cutting Eco Friendly Quick Make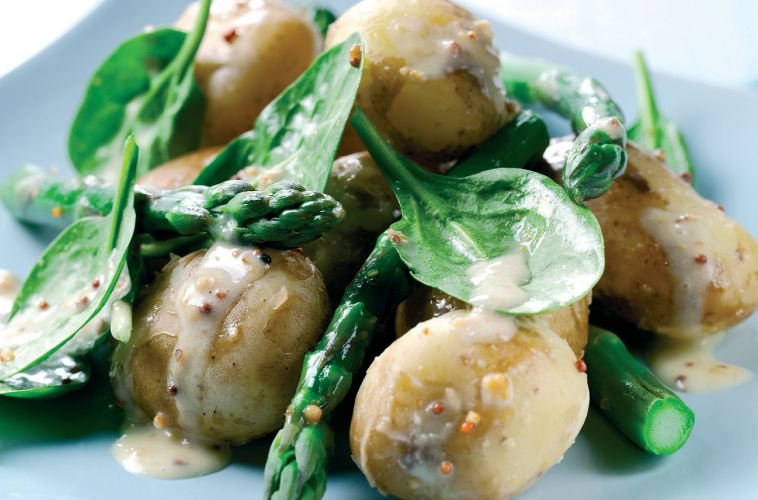 Ingredients:
500g Jersey Royal Potatoes, gently rubbed to remove flaky skins
125g asparagus
225g baby spinach

[hd]For the dressing[/hd]
2 tbsp honey
1 tbsp wholegrain mustard
1 tbsp lemon juice
2 tbsp reduced fat crème fraîche
method:
Bring a large pan of water to the boil. Add the potatoes and cook for 10 minutes. Throw in the asparagus and cook for 3-5 minutes or until the potatoes are tender and the asparagus firm to the bite. Drain the veg and place in a large salad bowl. Add the spinach to wilt and set aside.
To make the lemon and mustard dressing, whisk together the honey, mustard, lemon juice and crème fraîche. Or, add all the ingredients to a clean jam jar and shake to combine. Season to taste.
Pour the dressing over the potato salad and toss gently to coat. Serve while still warm for the perfect light lunch.
Print Recipe
www.jerseyroyals.co.uk
Did you make this recipe?
Share your creations by tagging @livegreenandgood on Instagram with the hashtag #livegreenandgood