Lebanese Radish Fattoush Salad
Serves: 4
Ready in: Under 15 Mins
Cost Cutting Eco Friendly Gluten Free‏ Quick Make
If you've got a salad drawer full of veggies that need using up, make fattoush. In this traditional Lebanese salad recipe, all you'll need to buy is the Middle Easten-staple, sumac!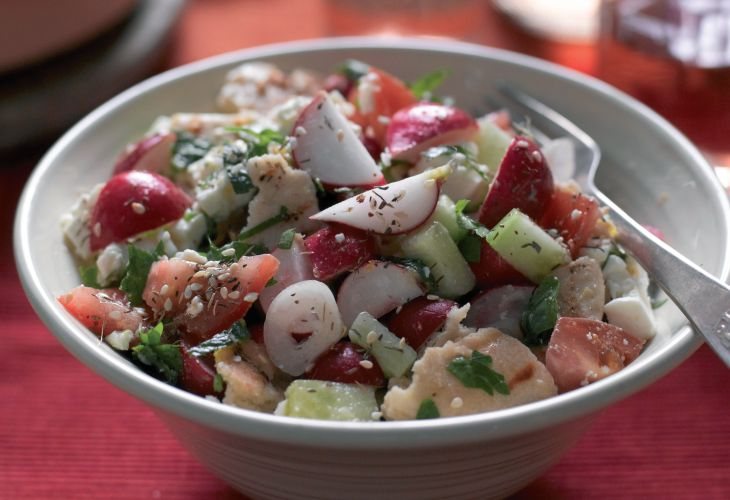 Ingredients:
2 stale pitta breads
20 radishes, quartered
2 large tomatoes, chopped
½ cucumber, peeled and chopped
2 shallots, thinly sliced
150g feta, crumbled
2 tsp sumac or zaatar seasoning
For the dressing:
1 small garlic clove, crushed
15 mint leaves, chopped
finely grated zest and juice of 1 lemon
4 tbsp olive oil
small bunch flat leaf parsley, chopped
salt and pepper
method:
Mix all the dressing ingredients with some salt and pepper in a small bowl.
Toast the pitta and tear into bite-sized pieces. Tip all the salad ingredients apart from the sumac into a large bowl. Pour over the dressing and toss well so all the salad is coated in dressing.
Transfer into a serving bowl or platter and sprinkle over the sumac.
Print Recipe
www.loveradish.co.uk
Did you make this recipe?
Share your creations by tagging @livegreenandgood on Instagram with the hashtag #livegreenandgood