Honey and Yoghurt Porridge
Serves: 1
Ready in: Under 15 Mins
Cost Cutting Eco Friendly Gluten Free‏ Quick Make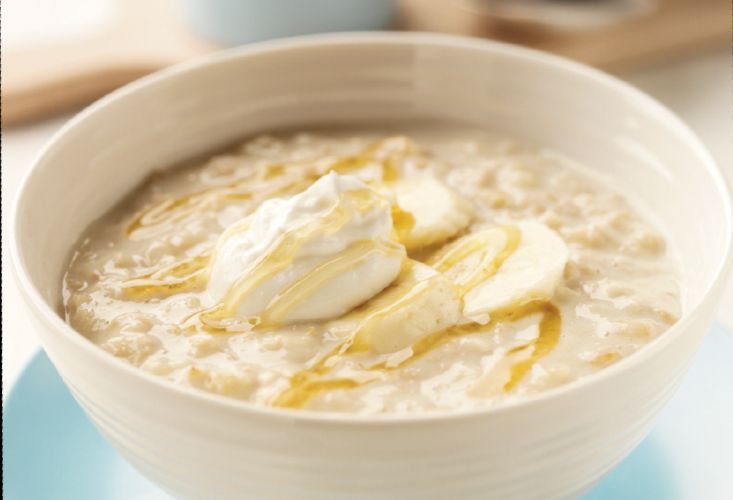 Ingredients:
50g jumbo oats
1 banana
50g 0% fat Greek yoghurt, plus 1 tbsp
350ml semi-skimmed milk
2 tsp honey

method:
Place the oats in a saucepan. Mash half the banana and add the 50g yoghurt, milk and 1 tsp of the honey.
Pout the yoghurt mix over the oats and heat (just below boiling) for 7-8 minutes.
Serve with the other 1/2 banana sliced on top and the extra 1 tbsp yoghurt and the other 1 tsp honey drizzled over.
Print Recipe
www.shakeupyourwakeup.com
Did you make this recipe?
Share your creations by tagging @livegreenandgood on Instagram with the hashtag #livegreenandgood